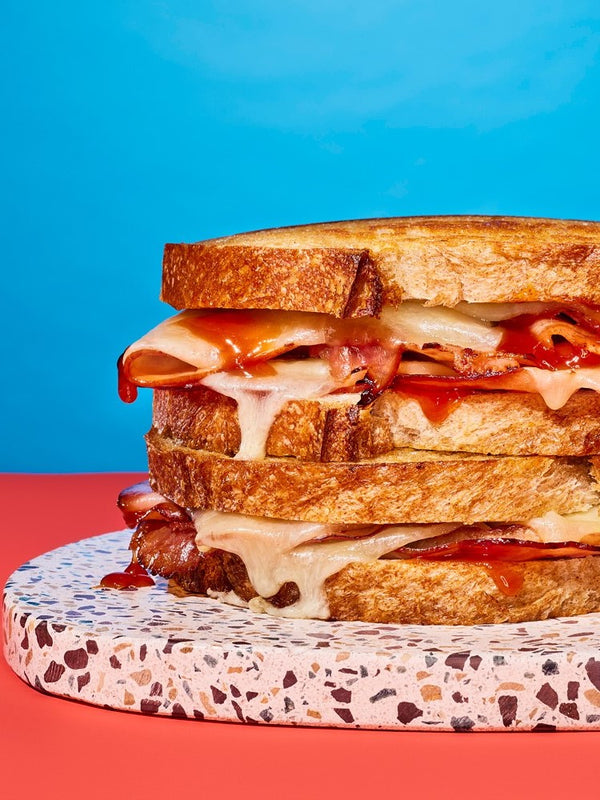 White Cheddar Grilled Cheese with Guava Jam and Crispy Ham
Turn a typical grilled cheese recipe into a real tropical treat. Guava jam is layered with sharp Cabot White Cheddar Slices and crispy country ham to create an upscale take on tradition.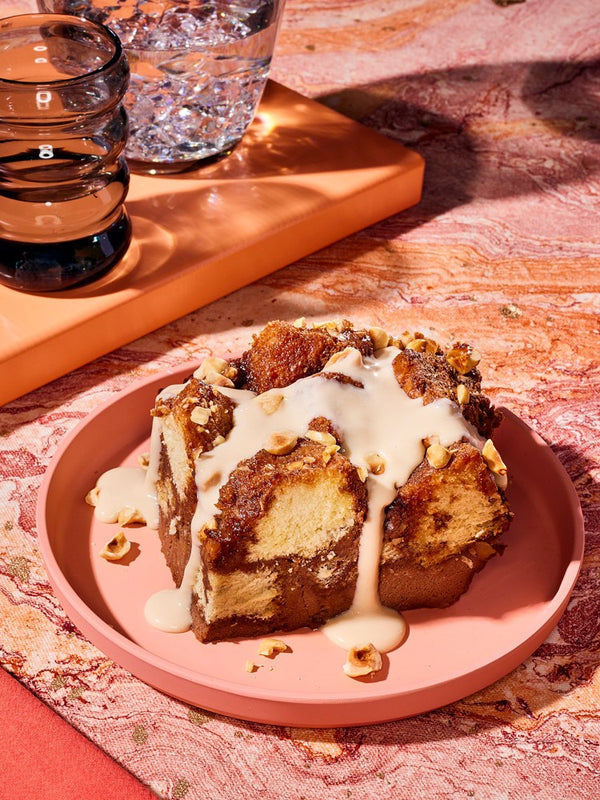 Chocolate Hazelnut Sour Cream Pudding with Brown Sugar Creme Sauce
Made with Cabot Sour Cream, this sweet and tangy bread pudding balances sweet and savory flavors of chocolate and hazelnuts. It's perfect for breakfast, brunch and dessert menus.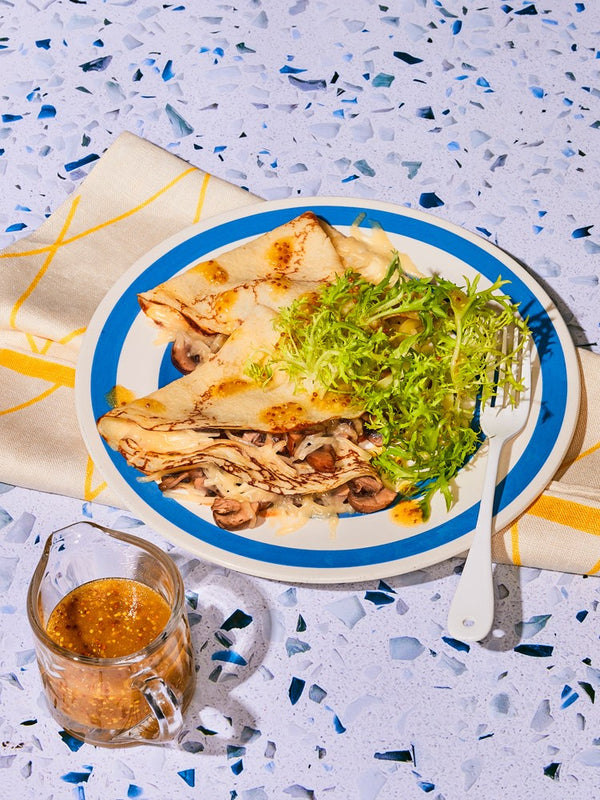 Cheddar and Mushroom Crepes with a Sherry Vinaigrette Frisee Salad
A cheddar and mushroom filling takes these crepes beyond the breakfast and brunch dayparts. Its savory, earthy flavors are highlighted with sharp Cabot Creamery White Cheddar Shreds while a sherry vinaigrette adds a tangy bite to the fresh frisee salad.