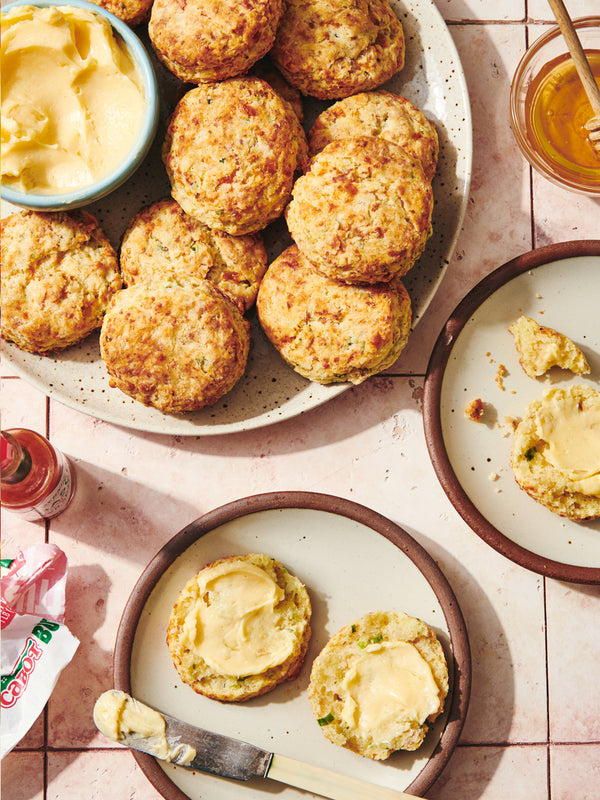 Prosciutto, Cheddar & Chive Biscuits with Hot Honey Butter
These quick and easy biscuits are a huge crowd-pleaser for breakfast, brunch, or dinner. Be sure to look for aluminum-free baking powder as it's what gives these biscuits their quick lift.
Breakfast and Brunch
It's important to start the day off right by eating a breakfast that will provide the energy to get through the day. That's why we've provided a selection of delicious breakfast and brunch recipes. Sweet or savory, scones or mushroom & cheese crepes, check out all our breakfast & brunch options here.